Gilby Pekisko Prospect Map
22 Potential Pekisko horizontal locations; 8 possible Bypassed Pay wells
Large land position. Multiple plays in this multi-zone area. Liquid rich gas & oil.

Current Land Holdings
(acres)
Prospect Target
(Gas/Oil)

Primary Objectives
(Formation)

Resource Play


Depth
(Meters)



31,225


Oil/Gas
Multizone

Cardium, Viking, Duvernay
700 - 3,600
Taylor Hill Exploration Ltd. is authorized to engage in the practice of Geoscience in Alberta under APEGA Permit to Practice # P10149.
Pekisko Structure w Shows (50 Meter C.I.)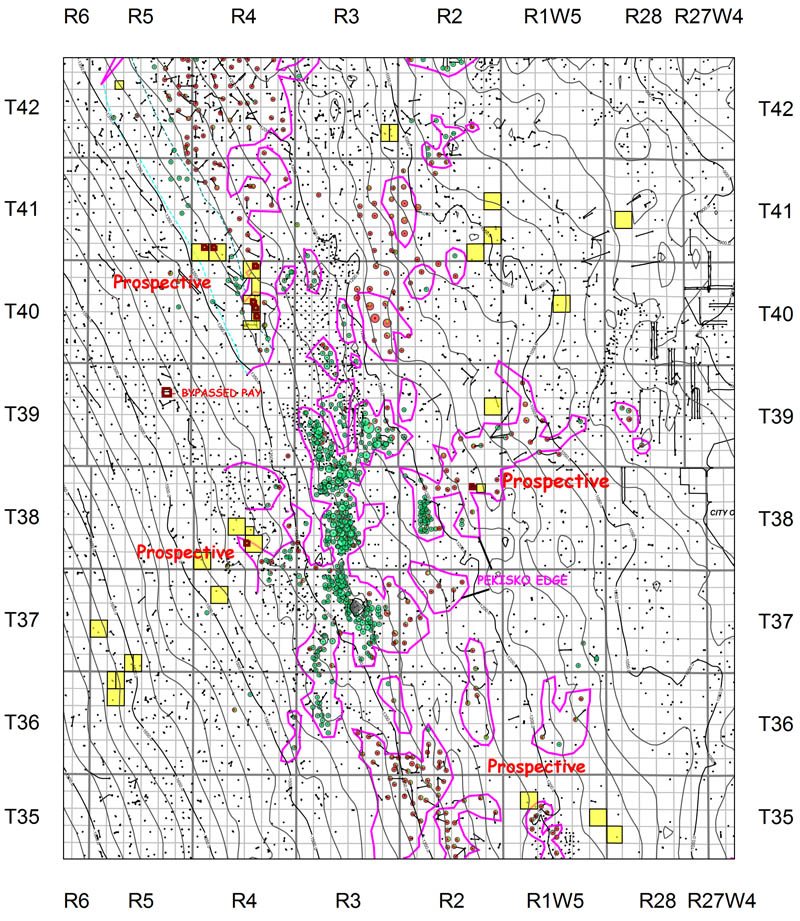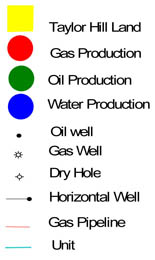 Contact Info:
Steve Benediktson
(403) 554-5653